Get to Know the Friendly Faces of the Service & Parts Teams at Acura of Pembroke Pines
You wouldn't go to an eye doctor for a broken leg. You'd go to the doctor's office that's best equipped to handle your specific needs, of course. The same applies to your state-of-the-art, luxurious Acura vehicle. When you've made the decision to invest in a high-quality Acura, don't just take it to any general mechanic for maintenance, trust the experts who know your vehicle best. Take it to the Acura trained-and-certified service center, right here at Acura of Pembroke Pines. Our professional technicians are your best choice for service and maintenance, because we only use genuine Acura parts in all of our repair jobs, and we always make sure that the parts we put into your vehicle are the exact parts that were designed for it.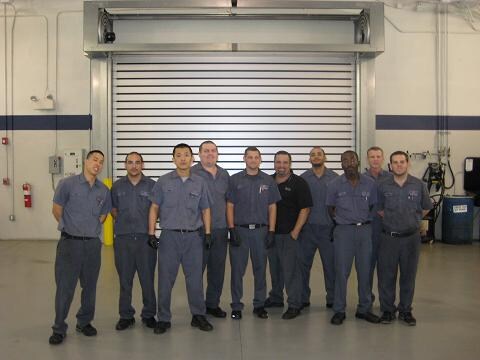 Get only the best parts for your Acura RDX, Acura MDX, Acura ILX, Acura TLX, and Acura RLX when you use the parts and maintenance services at our Pembroke Pines dealership.

Explore the Services We Offer
Why bother scouring the service centers around South Florida when we can take care of all your routine maintenance and auto repair needs at our certified service center? If you have ever visited us in the past, you'll know that we have the facilities, equipment, and tools to provide the top-notch service experience you deserve. Some of the services on our menu include:
Tire Rotations
Oil Changes
Brake Pads and Rotors
Engine and Cabin Air Filter Replacement
Recommended OEM Inspections
Fluids
Engine Repairs
Whether you need a check engine light investigated, routine maintenance, or a transmission repair, our service team has got you covered.
Certified Service In South Florida
When you are looking for auto service or car repairs in Pembroke Pines, it only makes sense that you will want a service center that offers an extensive menu of services. It is helpful when you know that you will never have to be referred elsewhere, no matter what kind of car service or auto repair issue you are experiencing. The service center at Acura of Pembroke Pines offers that kind of experience. Making your service appointment with our service team will give you peace of mind in knowing that your car, truck, or SUV is getting the best automotive care possible.
We Have Highly-Trained OEM Service Technicians
Do you want experts performing auto maintenance and car repairs on your vehicle? Of course, you do. At our service center, we have OEM-certified service technicians that are trained to take care of the service needs of your vehicle. They know the Acura brand lineup very well, which means you can count on efficiency without needing to sacrifice quality. You can also take comfort in knowing that we use genuine OEM parts and accessories when we work on your car.

Schedule Acura Service near Miami and Fort Lauderdale
Best of all, since we know that schedules are tight for everyone, we make it easier to find time to schedule your appointment. Whether you're in Fort Lauderdale or Coral Springs, our online scheduling form allows you to choose the date and time that works best for your schedule. Schedule your appointment soon and bring your vehicle in to see the Acura experts at our service center. See firsthand the quality care and attention you'll get when you trust our certified Acura professionals with all of your service needs.